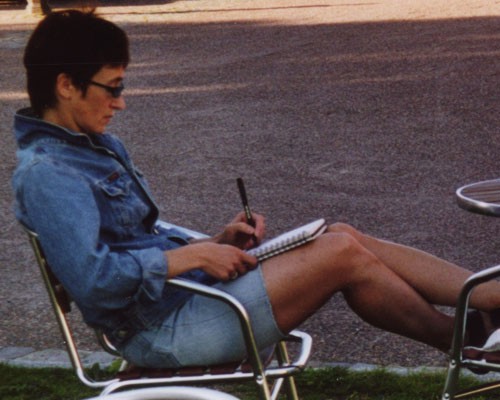 Katja Viventsova (Kat Viva) studied fine art in Russia at the Art School in Komsomolsk-na-Amure, in Alexander Tereschuk's art studio in Apatity, and in the art studios of several other artists.

Kat presented her work at fine art exhibits in Russia, Norway, Finland and Sweden. Her sketches were published in the exhibit catalogue "Vdohnovenie - Herkkyyksi - Sensitivities" in Finland in 1996. One of her watercolours, "Winter-Korkalovaara" ("After skiing") was used as a cover image for the Canadian journal, The Northern Review, in 1999. Kat illustrated the book of poetry, "Two Roses", by R. Muller-Wille (1997). Her funny sketches also appeared in the Norwegian sport journal of Fjellsportgruppa, KVEITA (Nr 6, 1993).

Her sketches, watercolours and oil paintings are permanently displayed at the Kola Science Centre in Russia, the Arctic Centre in Finland, and Lulea University of Technology in Sweden. Kat have taught art on an individual and group basis in Apatity, Russia, in Pond Inlet, Nunavut, Canada and in Marathon, Ontario, Canada. She is giving Art Activities in Cancer Centre in Thunder Bay, Ontario.

Kat is also an accomplished international environmental scientist. She has a Ph.D. from Moscow State University and has given invited lectures in Whitehorse and Ottawa, Canada, as well as Scotland, Finland, Norway, Sweden and Russia. She co-founded and led the Circumpolar PhD Network of Arctic Environmental Studies (CAES) from 1998 to 2003. Through that Network she met Mike Ferguson and recently moved with him first to Pond Inlet, Nunavut, and then to Marathon, Ontario.